Y & B Bolour specializes in antique carpets, tapestries, and pillows, including a complete contemporary carpet and tapestry division, located in the heart of the Los Angeles Designers District.
Antique Carpets & Tapestries
Y & B Bolour is a family business dealing with antique carpets, started by Mr. Rahim Bolour, of blessed memory, in Teheran, in the early 1920's. Through the years the business grew, and in 1978 moved to London, and added European carpets and tapestries to the inventory.
In 1988 the family business decided to move to Los Angeles, continuing in the family tradition of antique carpets and tapestries, we added antique pillows to our inventory, including the publishing of three hardcover designer books.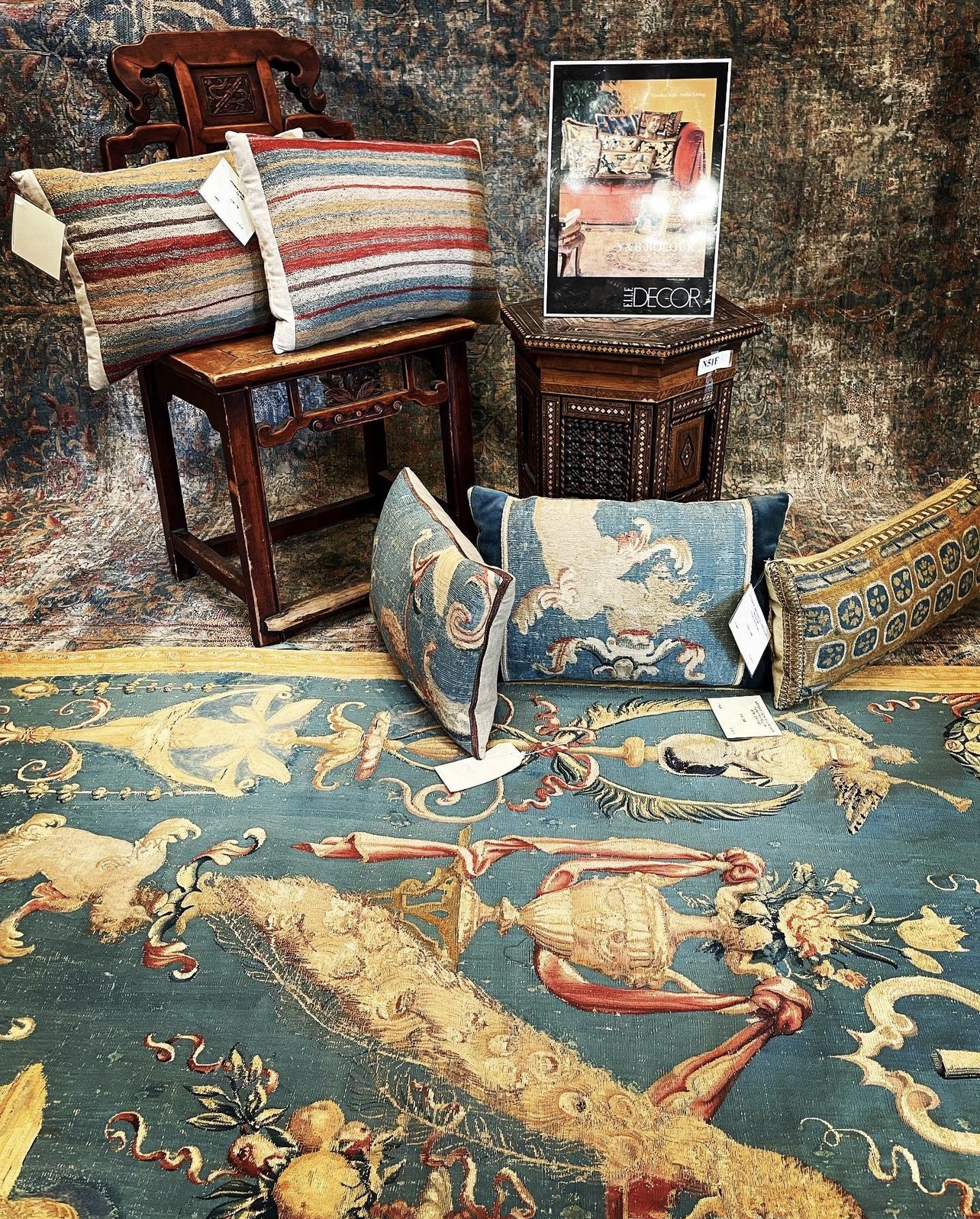 Rental Service
Antique Carpet, Tapestry, Pillow Rental Service
Email us for more infomation
We are very well-known for
Appraisal for Rugs and Tapestries
At  Y&B Bolour, we offer expert rug and tapestry appraisal services to help you determine the value and provenance of your treasured textiles.
Our team of experienced appraisers have in-depth knowledge of the weaving techniques, materials, and designs of rugs and tapestries from around the world. They also stay up-to-date on market trends and pricing to provide you with accurate and comprehensive appraisals.
Whether you're looking to sell, insure, or simply understand the value of your rug or tapestry, our appraisal services can help. We offer both in-person and remote appraisals, and can provide detailed written reports that include information about the age, origin, and condition of your textile.To schedule an appraisal or learn more about our services, please Email us